Chairman Message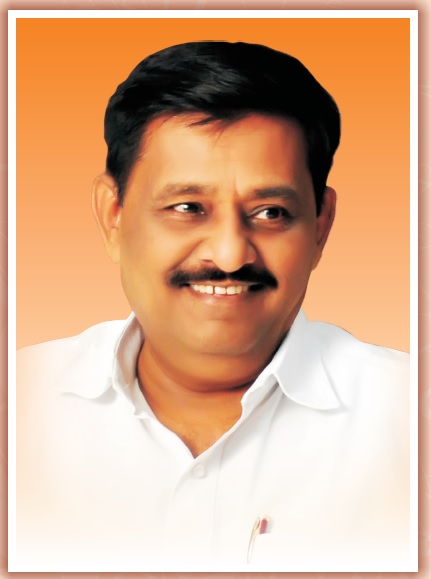 Subhash Deshmukh
Chairman
Lokmangal Co-operative Bank Ltd. was established on 28th April 1998. Prime objective behind this endeavor is to reach financial support to neglected masses of rural sector and lower middle class community of urban sectors. We are committed to server agriculturists, farm labors, small businessmen, up growing entrepreneurs, habitat for lower middle class people, educational support to financially weak students. During the period of eleven years because of honest efforts put by us we could attain our set goals.
Our vision is to reach, unreached masses with financial support to them. This is the fastest era in human civilization ever seen. Every where there is cut throat competitions. Many upcoming small businessmen, entrepreneurs, small agriculturists, agro based small industrialists, economically poor students, capable women who wants to do small scale business are finding it most difficult to sustain in this competition. We intend to help this targeted grooup of people, by providing them financial support at easy terms and enabling them to stand firmly in their endeavor.
In the beginning we started banking business with only 15 lakhs share capital. Today our share capital is more than 600 lakhs. Deposit are more than 160 crore, and disbursement of loan is more than 110 crores. We could achieve this only because of our committed staff, excellent approaches in grass root level of society, very easy terms of disbursement of finance, providing multidimensional help to people in need, allocation of talents and helping them to stand firmly. Downtrodden, underprivileged sectors of rural and urban societies is our nucleus of and activities, are framed to bring development in them.
We aspire to extend our branches in different sectors, to cover more territories under our service. Plans have been prepared for that and implementation has been started.
Apart from financial activities, contribution of bank in socio-cultural activities is remarkable. Every year several socio-cultural activities are carried out by bank to reach in the sensitive minds of society. We aspire to bring up national level items in this field. Our vision is to start brain storming lecture series by prominent intellectuals in various fields having national reputation.
It can be obviously seen that during these 14 years of span there is increase in banking transactions, grade, deposits, disbursement of loans, recovery, number customers, increase in all this could be achieved because of committed banking staff, faith of depositors, policies and strategies framed by director board, share holders, belief of customers, appropriate and timely advise of advisory board, debtors, creditors and efforts of common man linked with us. We are heartily grateful to all of them and hope the same co-operation from them in days to come.
Lokmangal Co-operative Bank is not only grooming in terms of volume & profits but also making categorical contributions in entrepreneurship development, agricultural reforms, employment generation & socio-cultural development programs. The following are the principles that shape up our positive approach in the process of shaping this bank as one of the landmarks in the co-operative sector.